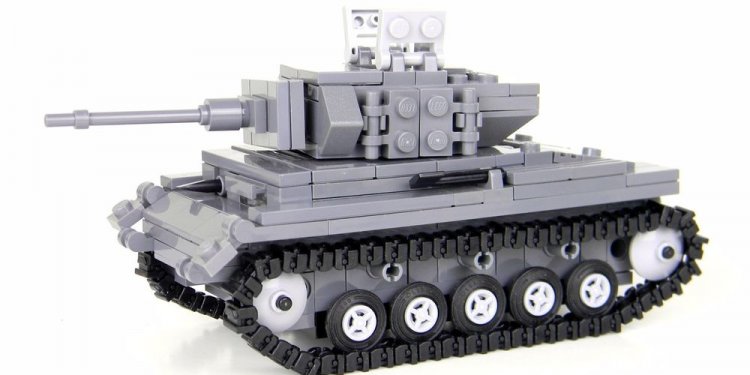 EBay World War 2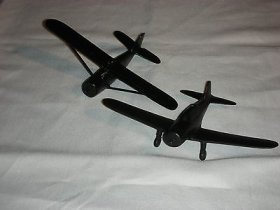 Plaster military training models are some of the rarest and most unusual ID models produced during World War II. As with all such training models, they were intended to teach aspects of weapons recognition and national origin in order to prevent costly accidents resulting from "friendly fire".
Not much is known about their history. How many were produced is unknown. Which aircraft were modeled is also uncertain, since no comprehensive list exists. Certainly, no evidence has come to light concerning the manufacturer(s) who produced them. They were made like department store mannequins of the day, in molds, with plaster covering a wire mesh frame. The wire mesh provided a bit of structural integrity. Even if the model developed cracks, the wire usually held the pieces together. The name of the aircraft was molded into the finish. The models were cast with full control surfaces, as well as canopy markings. The name of the aircraft was incised into the bottom. Then the models were dipped in black cellulose acetate in order to provide a hard, nonporous surface.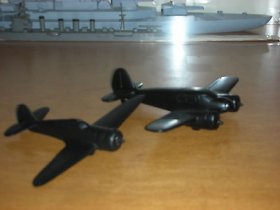 Above you will see images of the O-52 OWL and the BT-13 VALIANT, known as the VULTEE VIBRATOR to the pilots-in-training of the era.
Plaster models were produced in very small numbers to begin with, and because of their inherent fragility even fewer have survived to the present time.
Several models in the series are unique to this genre, being produced in no other media. This includes the B-23 DRAGON, the (X)B-32 DOMINATOR, the B-17C FLYING FORTRESS, the BT-13 VALIANT, and the PT-19 CORNELL. To the left are shown images of the P-36A MOHAWK and AT-17 BOBCAT.
These aircraft all date from 1939-40, and it would be easy to suggest that the plaster models were only an early prewar experiment, were it not for the fact that included in the series is a model of the Bristol LRQ AMPHIBIOUS GLIDER, which was developed for the Marine Corps in
1943
. Thus, the aircraft modeled in plaster unexpectedly cover an extended period of time, unlike the metal training models produced by Bronzart, for example. Shown to the left are the B-23 DRAGON and PT-17 CORNELL.
To the left is an example of the LRQ AMPHIBIOUS GLIDER from 1943.
Here are the models that are known to exist in this series:
WORLD WAR II PLASTER ID TRAINING MODELS (1939 - 1943): A-29 HUDSON, A-31 VENGEANCE, AT-17 BOBCAT, B-17C FLYING FORTRESS, B-17E FLYING FORTRESS, B-23 DRAGON, B-26C MARAUDER, (X)B-32 DOMINATOR, BT-13 VALIANT, F2A BUFFALO, O-52 OWL, P-36A MOHAWK, P-38 LIGHTNING, P-40F KITTYHAWK, PT-19 CORNELL, F4F WILDCAT, (X)F4U-1 CORSAIR, F4U CORSAIR, LRQ, OS2U-1 KINGFISHER, PBM-3 MARINER, SB2A-1 BUCCANEER, SBD-3 DAUNTLESS, TBD DEVASTATOR, TBF-1 AVENGER, ME-109E, I-16 RATA, and the Japanese KAWA. T-98 "DICK".
NOTE: Other models "should" exist in this military aviation series, since one would expect to find models of such aircraft as the B-24 LIBERATOR, B-25 MITCHELL, P-39 AIRACOBRA, and P-47 THUNDERBOLT somewhere. These were contemporaries of the aircraft that are known to exist, listed above. However, none of these have shown up, to my knowledge, so if anyone can confirm the existence of these, or has models of other aircraft in hand and would like to contribute to this list, please contact me and I will keep the list updated: bryanbrown@sbcglobal dot net
I'm primarily a plane guy, but as an aside, the US government also made a variety of plaster training models in the field of armored vehicles. For example, in 1/24th scale (the so-called Teachers' Scale), models of the M3A1 Scout Car, the 1-ton Diamond-T truck, the 1-ton trailer, the 3/4-ton ambulance, the 1/4-ton trailer, and the 2.5-ton truck were all produced in plaster. None of the more common 1/36th-scale ID models were done in plaster, nor were the postwar DALE models. Cheers! - BB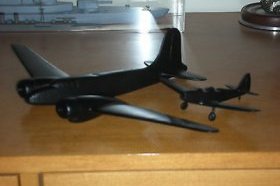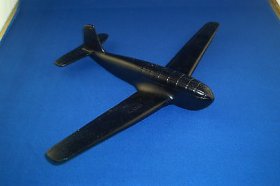 Share this article
Related Posts