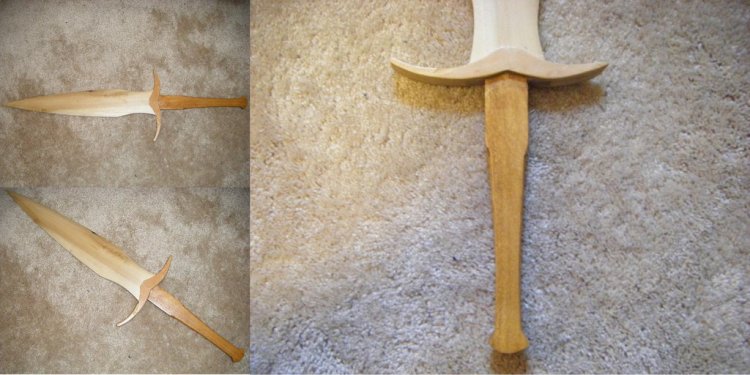 Sting replica Sword
Certainly the tiniest of the three legendary swords, Sting was crafted as a dagger alongside Orcrist and Glamdring. Just as its siblings, it glows blue in the presence of orc and goblin. Lost in the Fall of Gondolin, Sting was missing for millennia. Finally, it was found in the cave of three trolls and taken by Bilbo Baggins.
Sting earned its name from the way it was wielded by Bilbo against the spiders of Mirkwood Forest. They said that Bilbo himself had stung many of them with it. Thankfully, Bilbo was saved by Sting when confronted by Gollum, who was afraid of anything made by elves. Near the end of his journey, Bilbo gifted Sting to Frodo, who took it on his great journey.
Product Specifications
Official prop replica of Sting, the sword of Bilbo Baggins Licensed Hobbit / Lord of the Rings collectibles Includes Certificate of Authenticity Sting Sword Built with solid metal hilt parts Intricately detailed vine adorning the grip Presented with wood wall mount display Dimensions: 22 1/2" long with a 15 3/8" stainless steel blade Complete your sword with the matching scabbard Sting Scabbard Leather wrapped with detailed solid metal fittings Leather belt/carry strap Dimensions: 18 3/4 long
PRODUCT DISCLAIMER: These products are not intended for any unlawful purpose as defined by applicable local, county, state, and federal laws. By agreeing herein, purchaser acknowledges that he/she is 18 years of age or older. Purchaser also acknowledges that he/she is permitted to purchase this product pursuant to his local, county, state, and federal laws.
Share this article
Related Posts